As you may know, processing CIS payroll can be a tedious and time-consuming affair. It usually involves a variety of tasks, including invoicing clients correctly, processing timesheets and submitting the CIS300, among others. Moreover, the same processes need to be repeated week after week, month after month. Otherwise, HMRC might come knocking on your door! Nevertheless, the good news is that you now have the option of automating CIS payroll. With the appropriate umbrella construction payroll software, you can save time and effort while ensuring regulatory compliance and that all your employees are paid on time.
Construction Payroll Automation Explained

Construction payroll automation is the process of automating and simplifying the not just the payroll process but the entire chain of activities starting from the client invoicing, contractor status verification, self-bill generation, payment processing, bank reconciliation, VAT and CIS Returns to financial reporting. A dedicated software platform such as Primo Umbrella makes sure all these processes are completed accurately, efficiently and in a timely manner your business stratifies the demands of all connected parties such as the clients, contractors and HMRC. This automation greatly helps with the speed, accuracy, compliance to VAT, CIS and CT returns apart from providing powerful management and reconciliation reporting.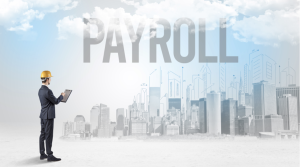 Basic functions

Umbrella payroll software comprises a multitude of functions and features that help managers, business owners and contractors save time and effort. They include: 
Tracking and updating payroll data

Timesheet processing

Tax calculation, deduction and filing

Invoicing

Improved recordkeeping and document management

Report generation
Benefits
You might be wondering why you should invest in payroll software when you may be able to do the work yourself. Well, although it is certainly true to say that payroll software will entail an additional expense, the long-term benefits will definitely outweigh the initial cost. Here are just some of the advantages of using bespoke umbrella software to process construction payroll: 
Improved efficiency

Reduced risk of data errors

Compliance with tax rules

Subcontractors/employees will be paid correctly and on time

Data relating to employees and subcontractors can be quickly and conveniently updated

Financial planning will be simplified
Indeed, using a dedicated software program to process your construction payroll will make your job a lot easier. But perhaps the most significant benefit is that it will allow you to focus less on time-consuming tasks and more on managing and expanding your business
Automating the Construction Payroll Process
Now that you know what to expect from automation, you are probably wondering how you can process subcontractors' wages using construction payroll software. To give you an idea, here are the basic steps involved in payroll automation.
1. Find the right umbrella platform for your specific requirements
As more and more businesses come to recognise the value of payroll automation, software developers will be keen to create automated systems and programs that will help simplify this everyday business task. This is good news for consumers like you as it will mean there will be lots of software options to choose from. 
In order to enjoy greater functionality and obtain excellent value for your money, you should try to ensure that your umbrella platform matches your specific needs. In this respect, we would recommend that you conduct some preliminary research and request a demo or a free software trial before settling on a particular program. This will give you the assurance you need that you are investing your money in the right software for your business.
2. Collect and verify contractors' data and status
Once you have settled on a specific payroll system and installed it on your computer, you need to collect and verify your contractors' data and status. The software will enable subcontractors to submit the necessary documents (e.g., proof of ID, contracts, right-to-work status, passport) using their mobile phone or desktop PC. Using AI technology, the software will validate these documents to ensure the person behind each transaction is real and who they say they are.
3. Issue contracts
This step will be effortless if your software includes the e-signature integration function. For instance, with Primo Umbrella, issuing and tracking contracts and following up on pending responses is an extremely straightforward process. All you need to do is set up the contract template either in Word or PDF format and then map it to the relevant fields. Then, the software will do the rest. 
Let's say a new subcontractor has just signed up. The software will send them a copy of the contract and track their response. If the contract still needs to be signed, the software will send them reminders until the appropriate action has been taken. When signed, Primo Umbrella will retrieve the contract and attach it to the subcontractor's records.
4. Enter payroll and billing data into the system
You will need to input all the necessary payroll and billing information to ensure the software has the correct data to work with. To minimise the risk of errors, it may be a good idea to use the software's data transfer function and import the subcontractor and payroll data from a CSV file instead of manually entering it into the system.
5. Make payments
After running and reviewing the construction payroll software, the next step involves making payments. For instance, Primo Umbrella has a bank integration function that will allow you to send bulk payment requests to your banking platform from your computer or mobile app. 
Once you request payment, the software will notify your designated payment authoriser by email or SMS and then track its status. When the payment has been made, Primo Umbrella will inform the recipients via a text message.
6. Complete CIS returns
Completing CIS returns is easy with dedicated construction payroll software such as Primo Umbrella. Simply go to Task Manager and the software will guide you on how to complete CIS returns and other essential HMRC tasks, such as FPS, EPS and VAT100. Anything that requires your attention will be highlighted on the screen. All you need to do is click on the relevant task, review the items and then take the necessary action.
7. Reconcile payroll and financial data
An integral step in automating the construction payroll process involves ensuring that your payroll and financial data match one another. If there are any discrepancies, you might find yourself in trouble with HMRC. Fortunately, with an automated payroll system, reconciling your payroll and financial data is a complete breeze. Besides the fact that the software will allow you to quickly generate payroll reports, you can also find all the financial information you need on a single screen.
Automate Your Construction Payroll Process Today
If you are looking for greater convenience and efficiency when managing your construction payroll process, you should certainly consider using bespoke umbrella software. Not only will this make your tasks much more manageable, but it will also help minimise errors and ensure that your subcontractors are always paid accurately and on time. More importantly, it will enable you to focus your time and energy on running and expanding your business. 
Are you looking for umbrella payroll software you can rely on? Look no further than Primo Umbrella. From onboarding contractors to calculating pay and deductions, it has all the features and functionalities you need to ensure a quick and seamless payroll process. Request a demo today!