One of the reasons why Primo Umbrella is recognised as being one of the UK's most efficient payroll systems is because we work in partnership with a number of companies who provide complementary financial products and services. Our customers benefit from the connections which we have built in the last 30 years.

Creative Auto Enrolment. The Creative Pension Trust is one such product, developed by the Creative Benefits group of companies. The Creative Pension Trust is a  pension scheme which was designed for smaller companies who have to provide automatic enrolment for their workforce.
The scheme is governed by specialist independent trustees so that it always operates in the members' best interests. All the contributions paid into the pension scheme are invested with Scottish Widows, which according to recent research*, is one of the UK's most trusted life, pensions and investment brands.
*More consumers see Scottish Widows as a brand that 'can be completely trusted with your money' than any other major LP&I brand in the UK. Source: IPSOS brand tracking 2012 data is based on 3,287 ABC1 consumers responsible for household financial decisions.
Why the Creative Pension Trust?
The Creative Pension Trust was developed because the Creative Benefits team recognised that many smaller companies would have limited budgets and little or no experience to manage auto-enrolment and set up a pension scheme.
The Creative Pension Trust is a simple, easy and compliant pension scheme that provides intuitive, step by step instructions. Providing the instructions are followed, employer compliance is guaranteed.
Primo Umbrella and the Creative Pension Trust integration
The Creative Pension Trust can be set up directly from data about your employees which is already held in Primo Umbrella. It only takes a few minutes to implement and your payroll software process will be simplified. You'll find it much easier to run the auto enrolment pension scheme using the Pension Trust.
The data for each pay run is securely sent to Creative which cuts out the need to complete spreadsheets manually or to export and import files between pension provider and payroll.
The scheme assesses workers' eligibility and makes pension deductions for those requiring enrolment. The appropriate statutory communications are either sent by email or provided to you, the employer, so that they may be printed and distributed.
Our fully integrated end to end solution for auto enrolment will minimise your workload. Contact our helpful support team for further information.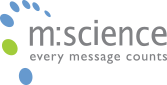 M:Science. Primo Umbrella works with M:Science who, since 2002, has been a pioneer of corporate two-way SMS text messaging services. M:Science offers one of the quickest and most reliable premium SMS platforms currently available. We use M:Science's services in our software so that our clients are able to send and receive SMS messages directly from the HR, payroll and ERP software solutions we provide.

Arpeo Solutions assists recruitment agencies around the world by providing specialist outsourcing solutions. Clients find our cost reduction solutions help them boost their bottom line when they begin to use their time, money and resources more effectively.
Apreo Solutions HQ is in the UK with a flagship delivery center in Mumbai, India. We are able to provide the economic benefits of offshore outsourcing without sacrificing quality and accountability. Clients are assured of face-to-face contact which is so important in preventing any gaps in communication.
Integration with Primo Umbrella
In addition to our RPO services, Arpeo has a specialist team which processes payrolls for recruitment agencies, umbrella companies and contractors.
Benefits to Primo Umbrella Clients
Arpeo is able to support Accentra's clients with all their payroll processes, from timesheet processing through to end-to-end payroll solutions. Benefits include:
Ability to process in excess of 1,000 timesheets every week
Providing flexibility and scale for clients
A cost-effective solution which is better than in-house processing
Better control over Payroll Data, including last-minute changes
Increased efficiency
Complete confidentiality at all times
Less chasing and paperwork, giving you time to concentrate on other aspects of your business
If you would like to know more you can visit our website at arpeosolutions.com or call us on +44 1489 666 970.

Bankstream provides accurate, bank-approved data feeds which are secure and do not require Internet banking credentials.

Bankstream is authorised by PSCs and financial institutions to securely collect transaction data directly from the bank and deliver it to Accentra. This daily, secure stream of data is then used by Accentra to automate accounting for Primo Umbrella clients.